The 300-acre Industrial Park was established in 1966 when the U.S. Army Corps of Engineers created a 5.5-mile levee along the Columbia River, west of the Steigerwald National Wildlife Refuge. The industrial park is home to more than 40 businesses. The port provides facilities and services for land, air, and rail-based commerce in order to enhance employment and economic growth, contributing to the quality of life in the community.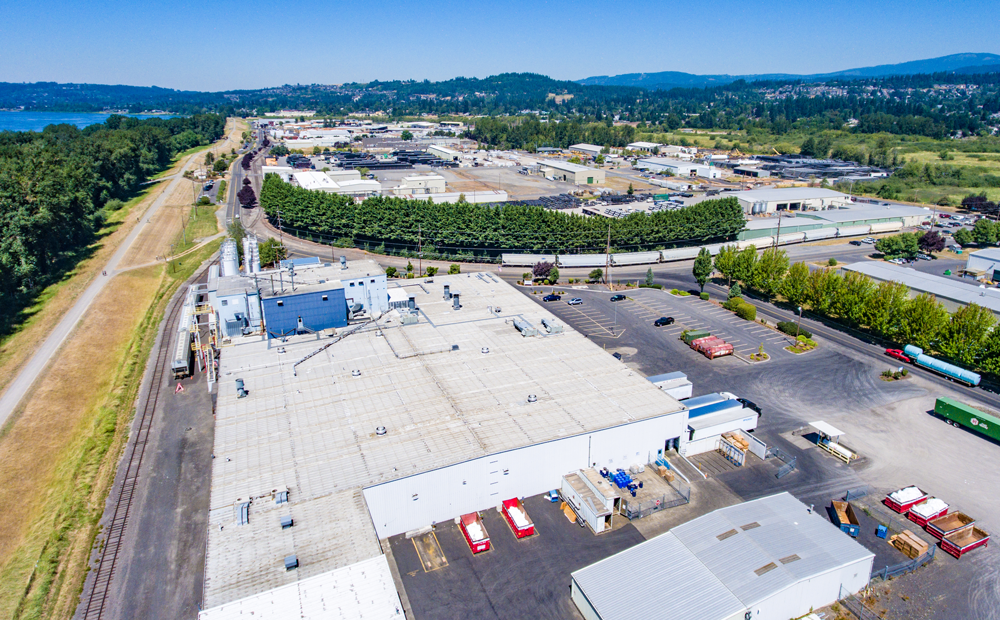 300 acres provides over 1,100 jobs
Industrial park businesses annual revenue over $394M.  Average individual income over $52,000
10 minutes to I-205 and 15 minutes
to the Portland International Airport
Business Tenants
Port properties are home to 54 business tenants
Land Lease
The Port produces over 6 jobs for each acre of land it leases
Port Buildings
There are 19 buildings totaling nearly 350,000 square feet on Port property with an occupancy rate of 100%
Opportunity Zone
Port of Camas-Washougal Industrial Park & Steigerwald Commerce Center
Two census tracts within the city of Washougal have been designated Opportunity Zones by the State of Washington, incentivizing private investment in the area through special tax breaks that will stimulate economic development and job creation. After a highly competitive application process, Governor Jay Inslee approved 139 tracts in 36 counties statewide for this new program on Friday, April 20, 2018. The initiative was a collaborative effort between the Port of Camas-Washougal, the City of Washougal and the Camas Washougal Economic Development Association (CWEDA).