It's our nature to thrive.
One of the key aspects of the Port's mission is to stimulate economic development within the Camas-Washougal area. One way this is accomplished is by providing local businesses a location to grow and thrive. The Port maintains property throughout the area for various industries, which aid in the continued success of the community.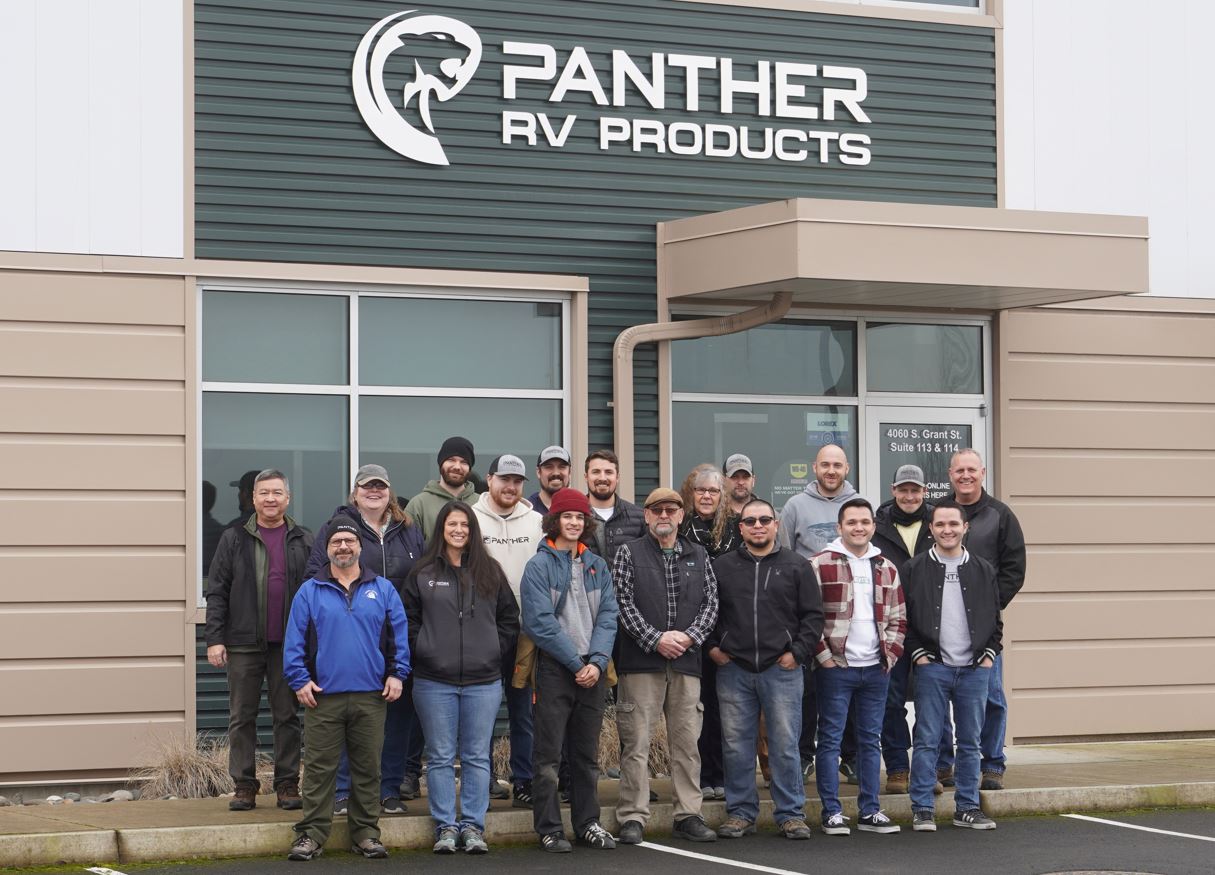 Panther RV Products has been a tenant in Steigerwald Commerce Center since 2015. This family-owned business strives to be a one-stop-shop for RV products for the do-it-yourselfer, RV repair shops, and campervan outfitters.  Their mission is to provide better-than-average service, expertise, troubleshooting and installation of these products, while, at the same time providing a good work environment for their employees. The business started with Rich Sweet and his sons Ethan and Jake and has grown to include additional family members and close friends so that this 18-employee company is truly a family run enterprise.
In 2015, when Panther RV Products was ready to move from their original location in Vancouver, WA, they found the Port's industrial complex to be a perfect fit.  CEO David Ripp met with them personally at the time and showed them a location which worked perfectly for their size and budget. Additionally, the fact that co-owners Ethan and Jake Sweet were born and raised in Washougal made moving the business to the Port that much more sentimental. The business has grown substantially through the years and the Port has worked to accommodate that growth.
While they are best known for carrying hard to find RV appliances and parts, Panther also stocks several Italian products largely sought after by campervan outfitters which are difficult to find in the United States. Because they warehouse everything they offer, Panther can get these products into their customers' hands quickly. Early on in 2020, Panther knew there was going to be turbulence in the production and supply chain for all products. Though they anticipated demand dropping significantly during the pandemic, they chose early on to maintain normal inventory and purchasing. That decision proved to be a good one when, halfway through the year, demand increased over the prior year. By maintaining good relations with vendors and exceptional customer service, they were able to achieve steady growth through 2020 and 2021.
Competing with larger online retailers can be a challenge due to purchasing power. But Panther realized early on that they had an edge over companies like Amazon and Walmart…customer service. Panther dedicates close to 50% of its staff to answering customer calls and troubleshooting questions over the phone. By doing this, they have found that more than half of customer calls turn into sales. That type of customer service is reflected in high review ratings which are essential for online retail.
Looking to the future, Panther would like to expand with the same business model, perhaps adding a second warehouse in the Midwest to facilitate a larger inventory and reduce shipping costs and time. Additionally, they plan to break into the marina and other outdoor industries to become a one stop shop for the outdoor enthusiast. Panther RV Products understands their success is dependent on customer and employee satisfaction and continues to focus on this as they move forward.