Waterfront Revitalization
The Port's goal in creating the Waterfront Vision and Master Plan was
to design for the future what could be a lively, walk-able place with
community gathering and character spaces, commercial, retail,
mixed use and residential uses.
Each year the Port Commission adopts a capital improvement budget that drives economic development, creates jobs, promotes commerce and provides recreational opportunities.
Feed Me Fight Me designs, produces and sells clothing items such as leggings, swimwear, shorts, sports bras, hats, socks, shirts and baby and toddler wear with food-themed patterns. They sell general fitness apparel that targets CrossFit, powerlifting, mixed martial arts (MMA) and jiu-jitsu athletes. Many of the Feed Me Fight Me employees are either active or former military personnel.
Want to start or grow your business at the Port? For information on available Port property for sale or lease, please contact the Director of Operations, (360) 835-2196 ext. 111, or send an email.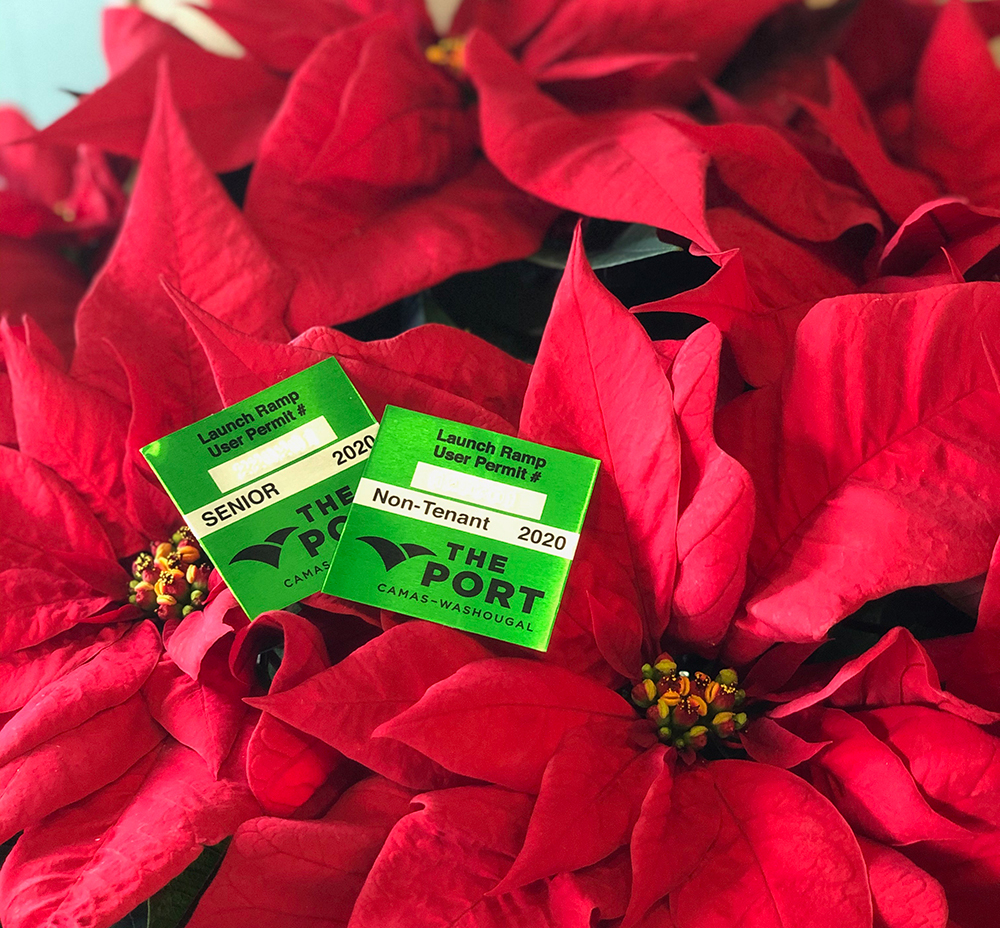 2020 Launch Ramp Permits
Looking for that perfect stocking stuffer?  The 2020 launch ramp permits are now available for purchase.
Please contact us for more information
(360) 835-2196
Our Business Communities
Currently, Port of Camas-Washougal maintains and grows the local business community through the development and maintenance of its 300-acre Industrial Park. This business district plays a major role in bringing new and expanding companies to the area, averaging a 95+ percent occupancy rate, and providing the community with approximately 1000 jobs and an annual payroll of over $30 million.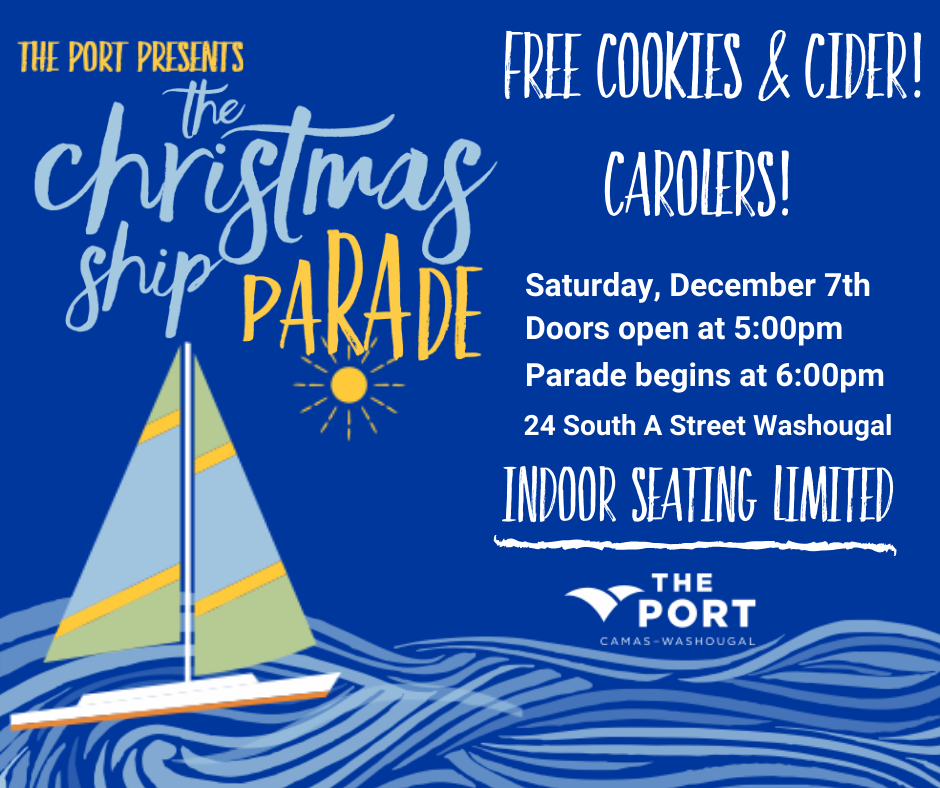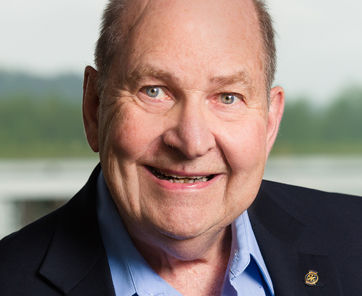 Following a long career of public service and effective leadership, Port of Camas-Washougal Commissioner Bill Ward of District No. 2, will be departing as Commissioner as of January 1, 2020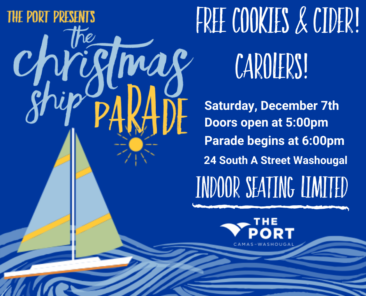 Join the Port of Camas-Washougal in celebrating the holiday season with the 65th Annual Christmas Ships Parade on the Historic Columbia River!