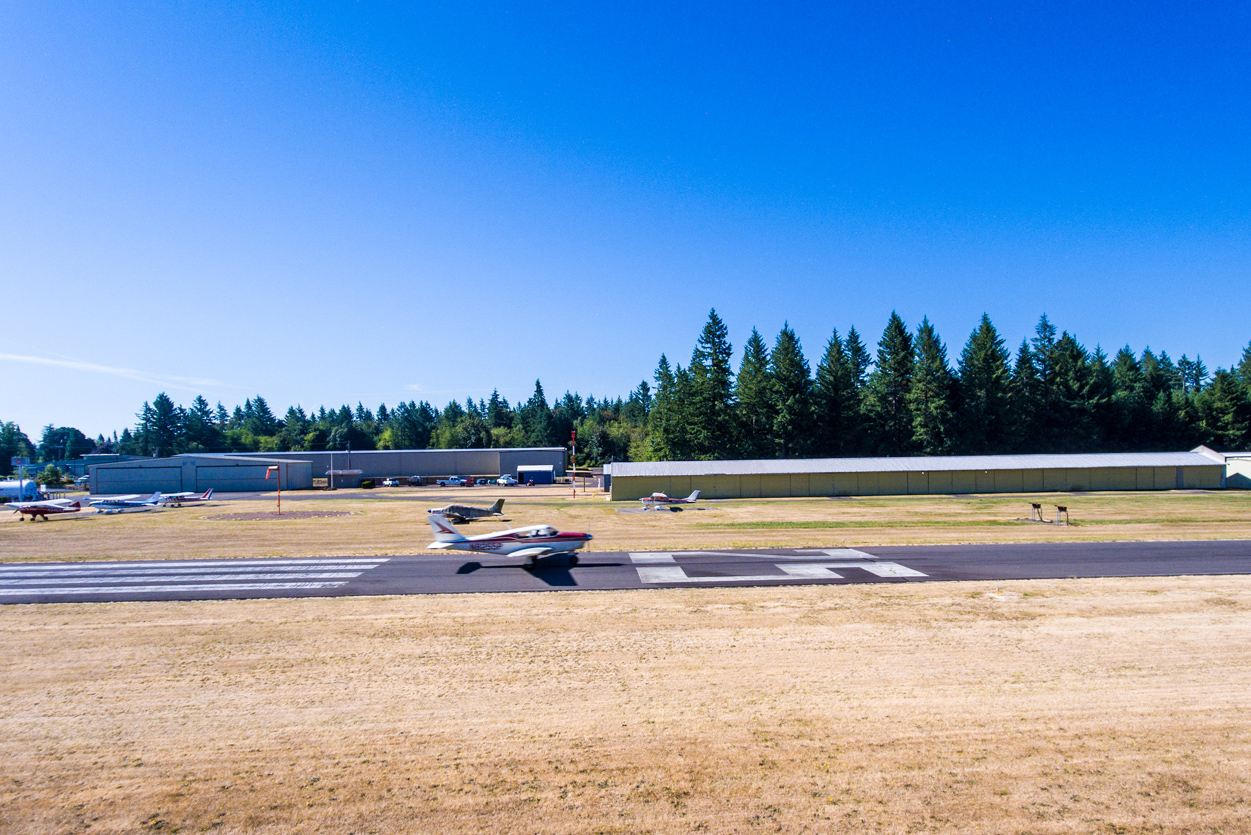 The Port of Camas-Washougal offers 77 hangars and 14 tie-downs for lease. A 2-month minimum lease period is required, and month-to-month thereafter. The commission reviews hangar and tie-down rates annually, with any adjustments effective the following January 1.
To learn more about leasing a hangar or tie-down, please call the port office (360) 835-2196 ext. 103 during regular business hours.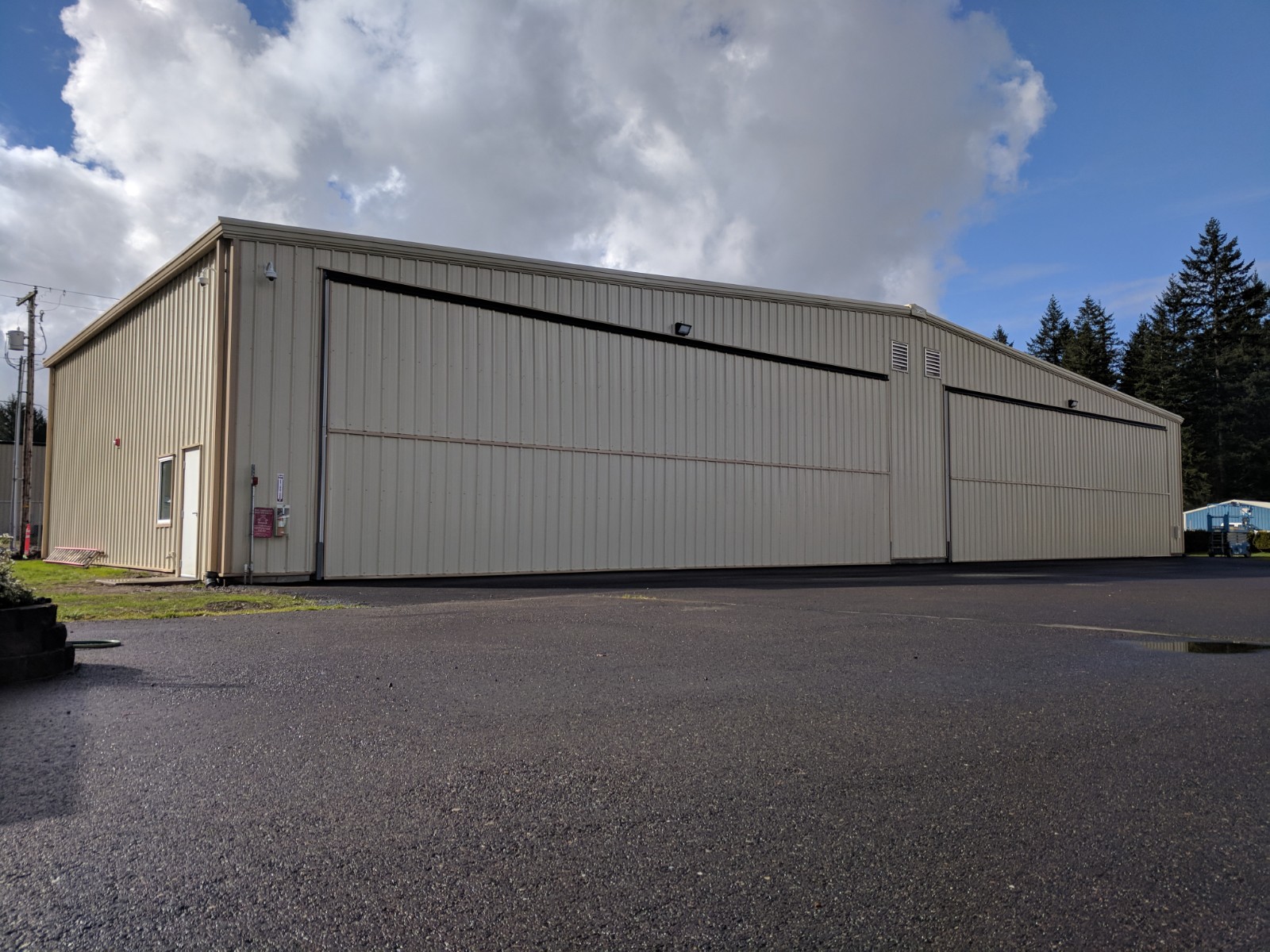 Commercial Hangar Space
The Port of Camas-Washougal has one  3,000 sq ft hangar space available for commercial use.
Please contact us for more information.
(360) 835-2196 ext. 114
2 MONTH MINIMUM LEASE REQUIRED
| Hangar | Base | LHT | Total |
| --- | --- | --- | --- |
| A-1 | $207.15 | $26.60 | $233.75 |
| A-2 thru A-9 | $197.62 | $25.38 | $223.00 |
| A-10 | $207.15 | $26.60 | $233.75 |
| B-1 | $244.82 | $31.43 | $276.25 |
| B-2 thru B-9 | $225.10 | $28.90 | $254.00 |
| B-10 | $244.82 | $31.43 | $276.25 |
| C-1 thru C-8 | $354.48 | $45.52 | $400.00 |
| D-1 | $265.42 | $34.08 | $299.50 |
| D-2,4,6,8 | $250.35 | $32.15 | $282.50 |
| D-3,5,7,9 | $244.82 | $31.43 | $276.25 |
| D-10 | $272.07 | $34.93 | $307.00 |
| E-1 | $329.67 | $42.33 | $372.00 |
| E-2 thru E-14 | $297.77 | $38.23 | $336.00 |
| E-15 | $329.67 | $42.33 | $372.00 |
| F-1 thru F-10 | $346.29 | $44.46 | $390.75 |
| G-1 thru G-7 | $346.29 | $44.46 | $390.75 |
| H-2,4,6 | $346.29 | $44.46 | $390.75 |
| H-1,3,5,7 | $354.48 | $45.52 | $400.00 |
| Tie-Down | $49.41 | $6.34 | $55.75 |
The Port currently has no vacancies for hangars. We invite you to join the waitlist by filling out the following application form and submitting your $25 waitlist fee. The Port has a 2-month minimum lease that will start the day you accept a hangar. You will have 24 hours to accept the available hangar via phone or email. You will be offered a hangar a total of three times before being removed from the waitlist: