Are you looking to relocate, launch, or grow your business?
The Port of Camas-Washougal's 75+ acre Steigerwald Commerce Center is located within the Port's 50-year, 300 acre established Industrial Park. Infrastructure improvements are complete at the site with underground utilities, roads and sidewalks. This ready to build land is waiting for your new, expanding, or relocating business.
Steigerwald Commerce Center is ideally situated for professional and manufacturing businesses, with an emphasis on diverse enterprises that bring commerce and high paying, family-wage employment to the area.
The site is conveniently located just off SR-14 at South 32nd Street in Washougal city limits, and just 10 minutes to I-205 and 15 minutes to Portland International Airport.
Lot Sizes: 1-7 acres; flat topography
Zoning: Heavy Industrial
Price: $.75-.95/sf a month building lease; $1,848.15/acre a month land lease; $8.00/sf land purchase
Terms: Negotiable
Current Available Real Estate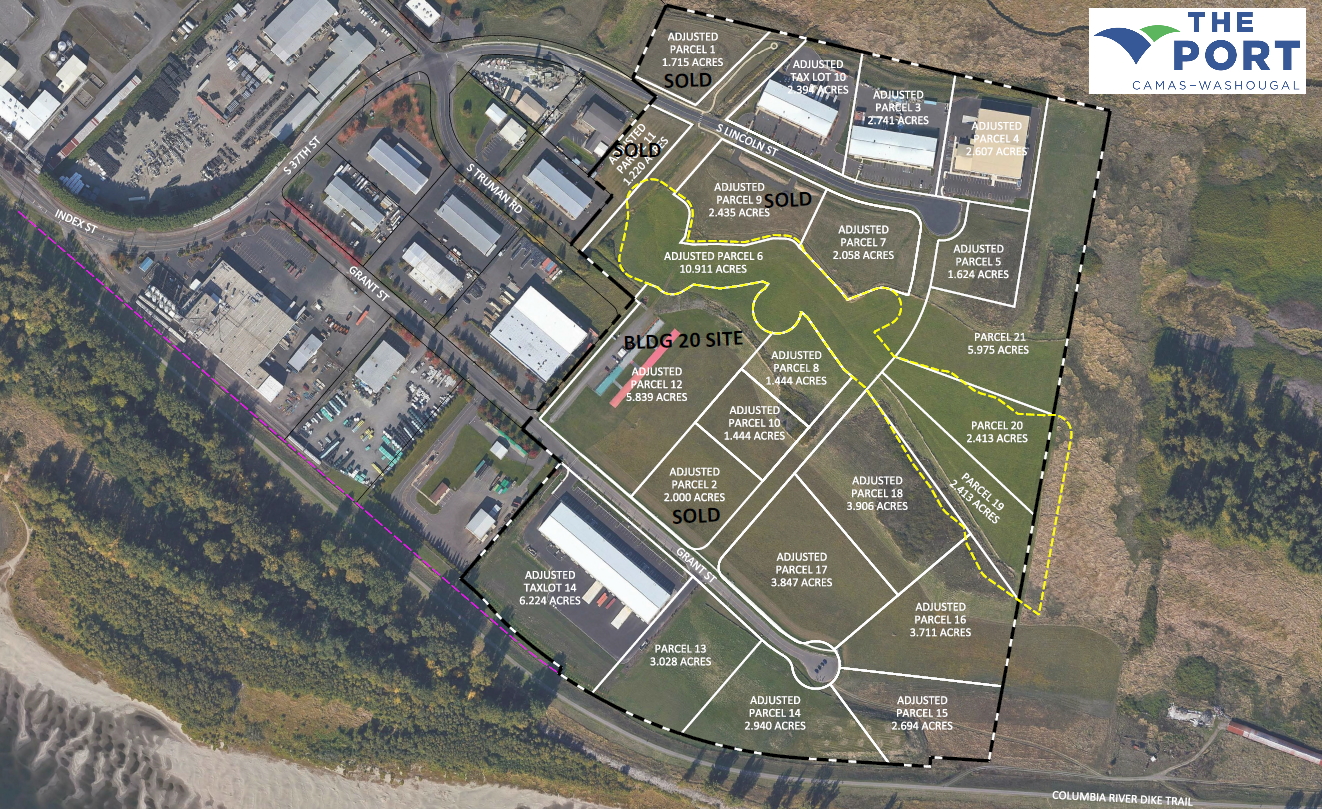 Have questions?
Contact the Port of Camas-Washougal (360) 335-3686 or send an email.