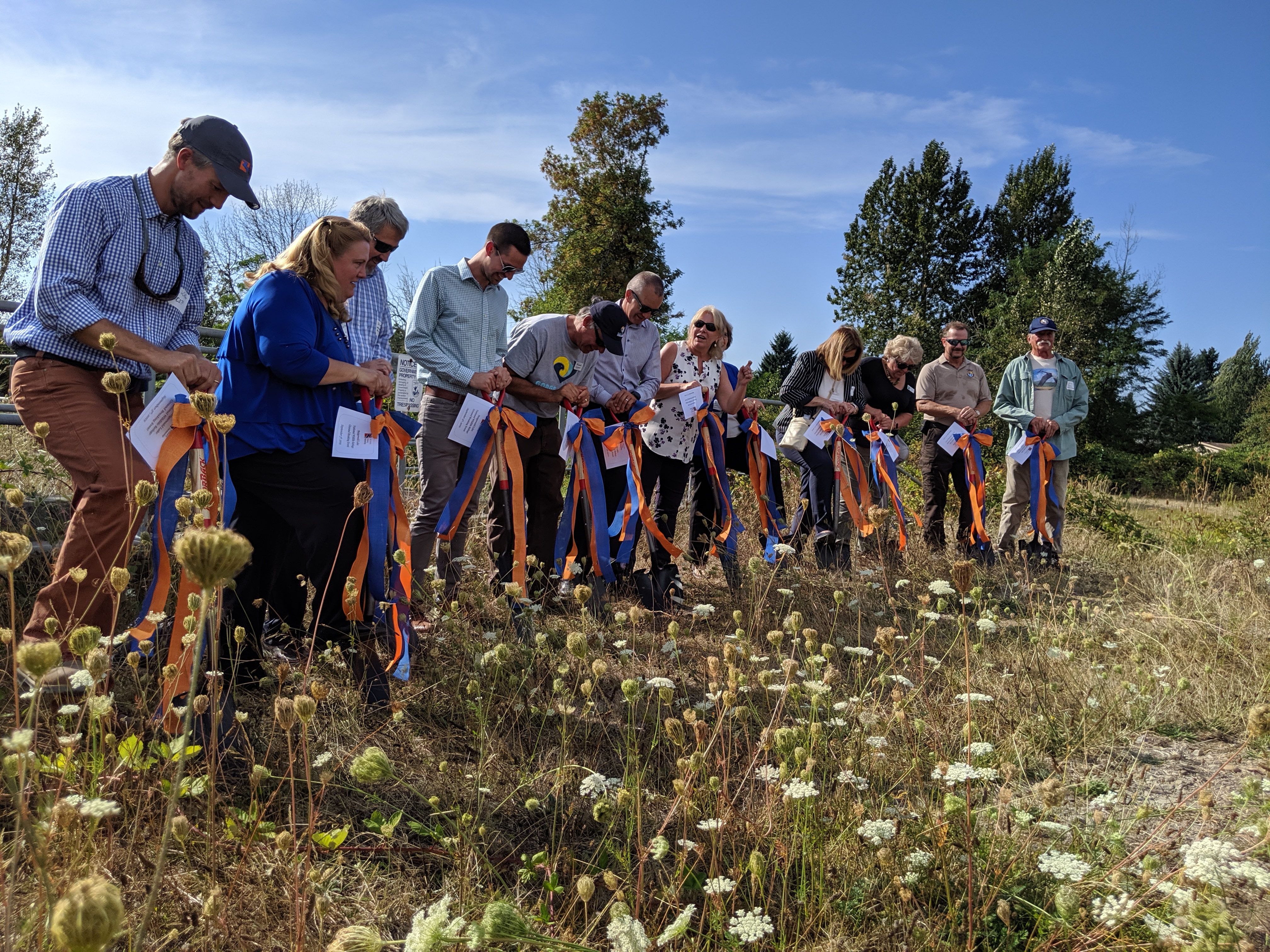 Under the bright, sunny (and hot) Steigerwald sky, project partners broke ground together on the Steigerwald Floodplain Restoration Project on Thursday, September 5, 2019.  The event opened with a Land Acknowledgement – the site is home to the Cowlitz, Chinook, and Grand Rhone. Levee realignment partners talked about the value of the project to each of them and the many benefits the project provides.
Those present included The Honorable Suzanne Bonamici, Washougal Mayor Molly Coston, Refuge Leader Chris Lapp with the U.S. Fish and Wildlife Service, CEO for the Port of Camas-Washougal  David Ripp, and Principal Restoration Ecologist and Project Manager Chris Collins who spoke about the history an d the importance of the project.
The upcoming construction is aimed at restoring habitat and controlling flooding. The existing levee along the Columbia River exacerbates flooding from Gibbons Creek and prevents the creek from naturally draining into the Columbia River.  About 2 1/4 miles of the levee will be removed, reconnecting the West's greatest river to 960 acres of flood plain, which were blocked when the U.S. Army Corps of Engineers completed the levee in 1966.