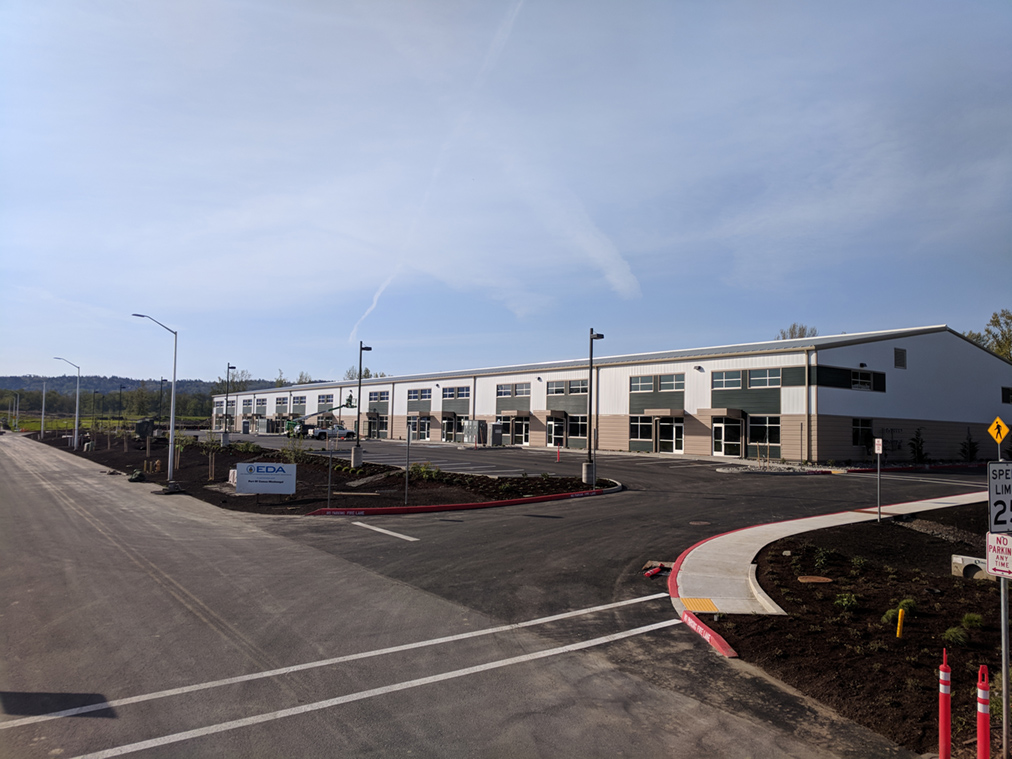 Washougal Wash. – October 26, 2020 – The Port of Camas-Washougal announces it has been awarded a $3 million Economic Development Administration (EDA) Grant.
On October 21, 2020, it was announced the Port of Camas-Washougal has been awarded a $3 million grant to construct a new 50,000-square foot industrial building ("Building 20") to be used as an industrial workspace by local manufacturing firms. The project, which is expected to create 130 jobs and spur $10.6 million in private investment, will help attract new business to the Port's industrial park in Washougal, advancing local economic growth and development in the region.
The Port would like to thank Congresswoman Jaime Herrera Beutler, Senator Patty Murray, and Senator Maria Cantwell for their support and efforts to secure this grant.
Over the last 6 years, the Port has been 100% occupied and has doubled its industrial space from 170,000 sq ft to over 340,000 sq ft.  This increase took the form of 4 newly constructed industrial buildings (145,000 sq ft) and the purchase of 2 industrial buildings (41,344 sq ft).  Demand for industrial space has been increasing over the last 3 years, and in the last year alone, there has been over 120,000 sq ft of industrial space requests from over 30 businesses with the primary interest of 3,000 to 10,000 sq ft of space.
The upcoming construction of the 50,000 sq ft building that will be funded by the EDA ($3M), Community Economic Revitalization Board ($1,440,873) and Port reserves will be devisable into fifteen 3,300 sq ft bays.
The Port is looking forward to continuing to expand its industrial space diversity with these new available spaces; and create 130 jobs for the local community.
For more information or to inquire about leasing, please visit the Port website.