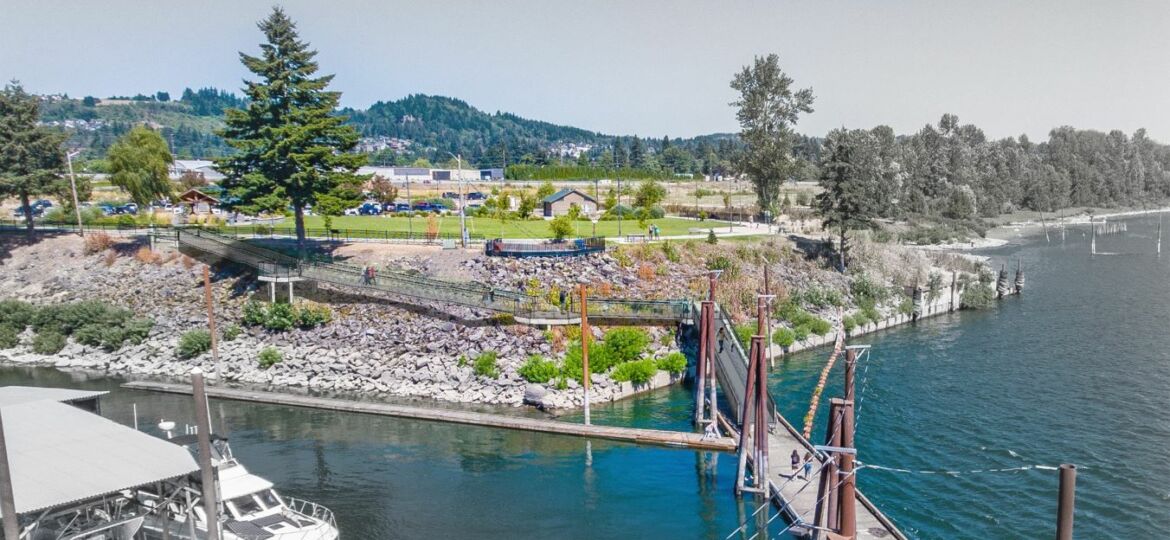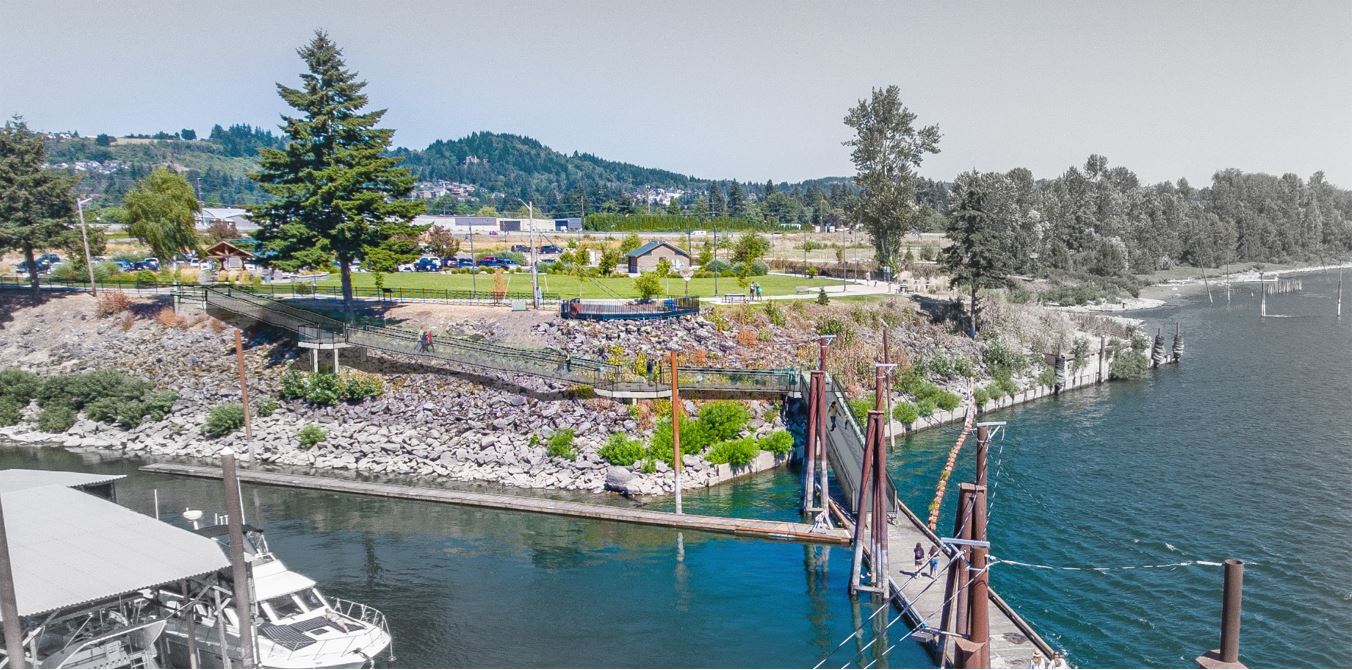 The breakwater dock at Parker's Landing Marina will be CLOSED and construction for the Breakwater Access Project will begin Monday, February 14th, 2022. The dock will be closed until further notice.
The Port will replace the current non-ADA compliant breakwater access ramps with wider, acceptably sloped ramps. The new ramps will be 7′ wide to allow for a small utility vehicle to access in case of emergencies. These ramps will be connected by three concrete platforms. The current concrete platform will be renovated and two new will be added. Each will feature benches for those who wish to rest and enjoy views of the marina and Columbia River.
In addition to the new ramp access, the current overhead electrical lines along the breakwater dock will be removed and relocated through conduit mounted to the dock. There are six existing electrical pedestals on the breakwater transitory dock and this project will provide 8 additional pedestals. Electrical capacity will be increased in the service panel to allow for expansion in the future. The new electrical system will also incorporate current leakage detection. This project will extend the water connection point from the park, down to all new and existing electrical pedestals. A fire department connection will be installed for additional fire safety.
This project originated with a successful award of a Boating Facilities Program (BFP) Planning Grant in 2019. The Port was then awarded a BFP Construction Grant for the project in 2021.
For more information on the project, please contact Jennifer Taylor, Environmental/Projects for the Port of Camas-Washougal: Jennifer@portcw.com