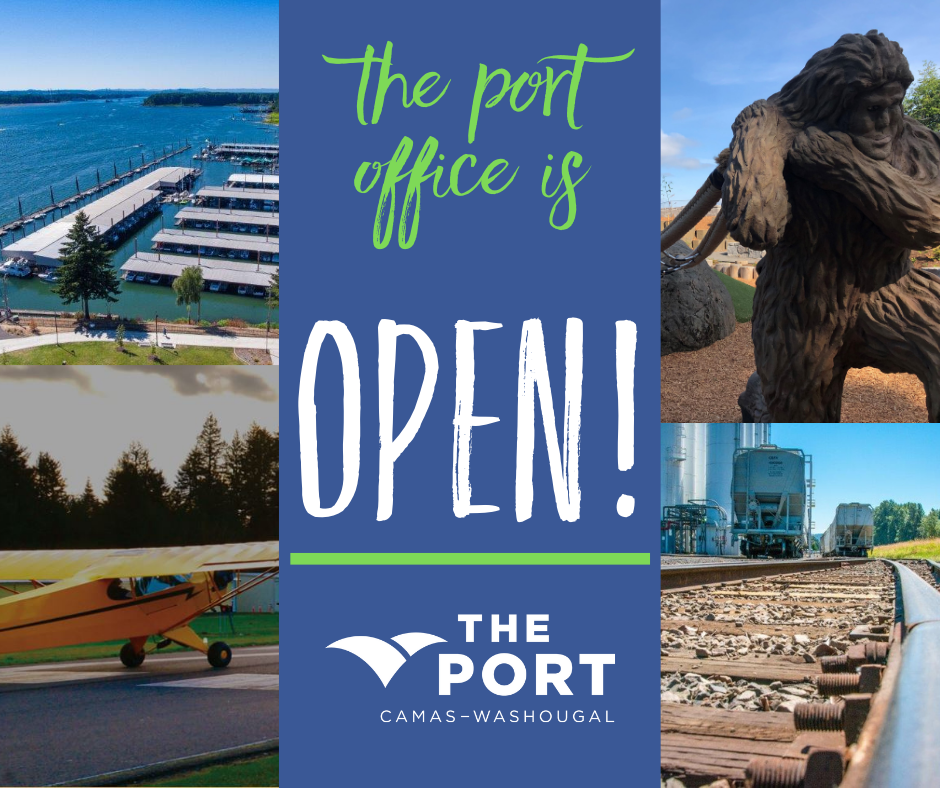 Masks are no longer required at Port offices regardless of vaccination status
Hours of operation are Monday, Tuesday, Thursday and Friday from 8:00am – 4:30pm, and Wednesday from 9:00am – 4:30pm. We are closed daily from 12:00pm – 1:00pm for lunch.
Please contact us for more information   (360) 835-2196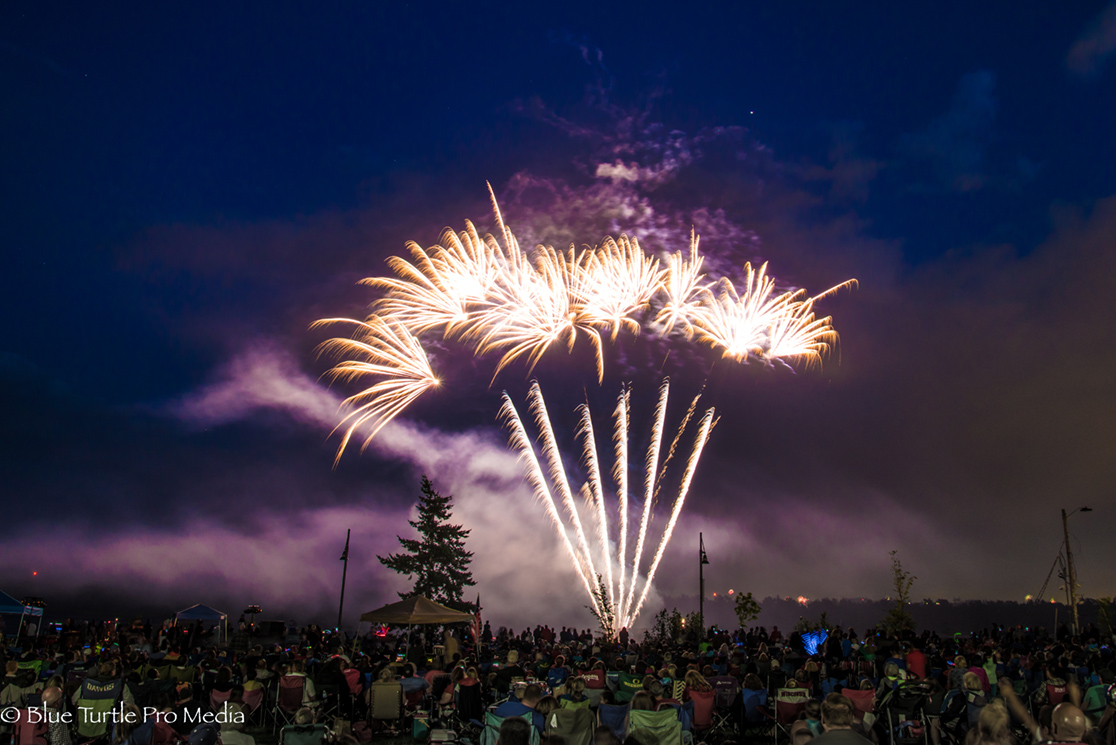 4th of July Event
We are excited to announce the return of the 4th of July Celebration at Washougal Marina Park!
The 4th of July event is family friendly and there is no fee or ticket for entry. Seating will be first-come first-serve in the grassy area at Marina Park, we do allow blankets and low-back chairs. There will be a wide variety of food vendors on site. Parking will be available to the east of the Port office in the overflow parking lot. The music starts at 6pm and the fireworks show is at 10pm.
Contact us for more information  (360) 835-2196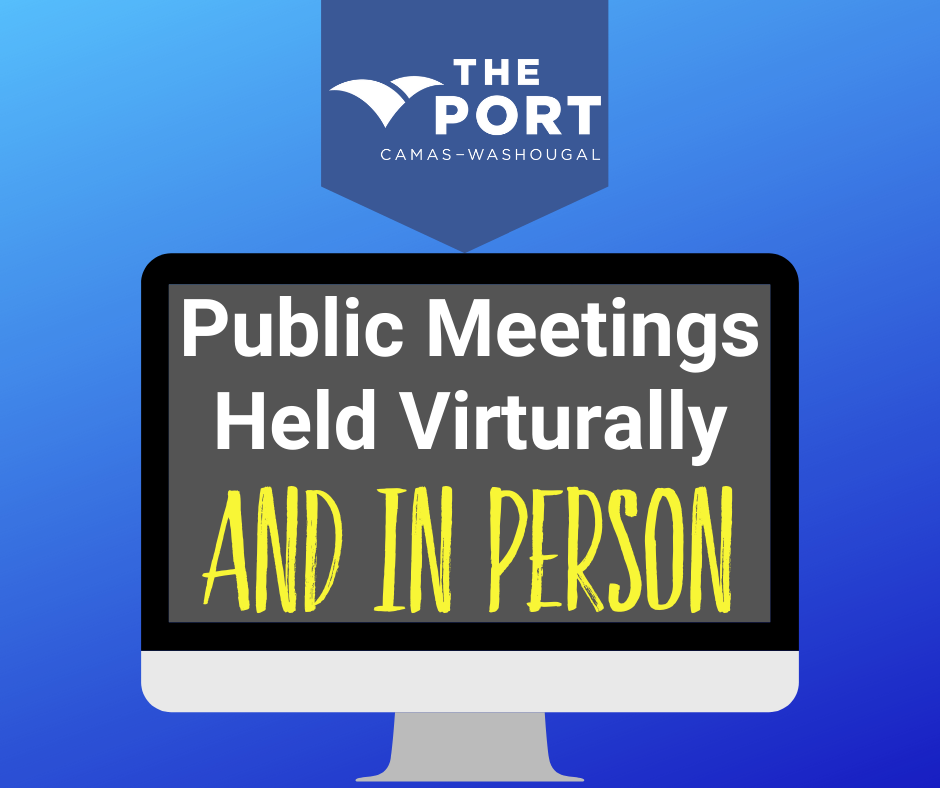 Public Meeting Information
All Commission Meetings will be available to the public in-person and by video conference.  Please check the Commission Calendar for meeting dates, times and conference links.
Waterfront Revitalization
The Port's goal in creating the Waterfront Vision and Master Plan was
to design for the future what could be a lively, walk-able place with
community gathering and character spaces, commercial, retail,
mixed use and residential uses.
Each year the Port Commission adopts a capital improvement budget that drives economic development, creates jobs, promotes commerce and provides recreational opportunities.
Panther RV Products has been a tenant in Steigerwald Commerce Center since 2015. This family-owned business strives to be a one-stop-shop for RV products for the do-it-yourselfer, RV repair shops, and campervan outfitters.  Their mission is to provide better-than-average service, expertise, troubleshooting and installation of these products, while, at the same time providing a good work environment for their employees.
Want to start or grow your business at the Port? For information on available Port property for sale or lease, please contact the Director of Business Development & Real Estate, (360) 835-2196 ext. 114, or send an email.
Our Business Communities
Currently, Port of Camas-Washougal maintains and grows the local business community through the development and maintenance of its 300-acre Industrial Park. This business district plays a major role in bringing new and expanding companies to the area, averaging a 100% occupancy rate, and providing the community with over 1,100 jobs and an average income of over $52,000.00.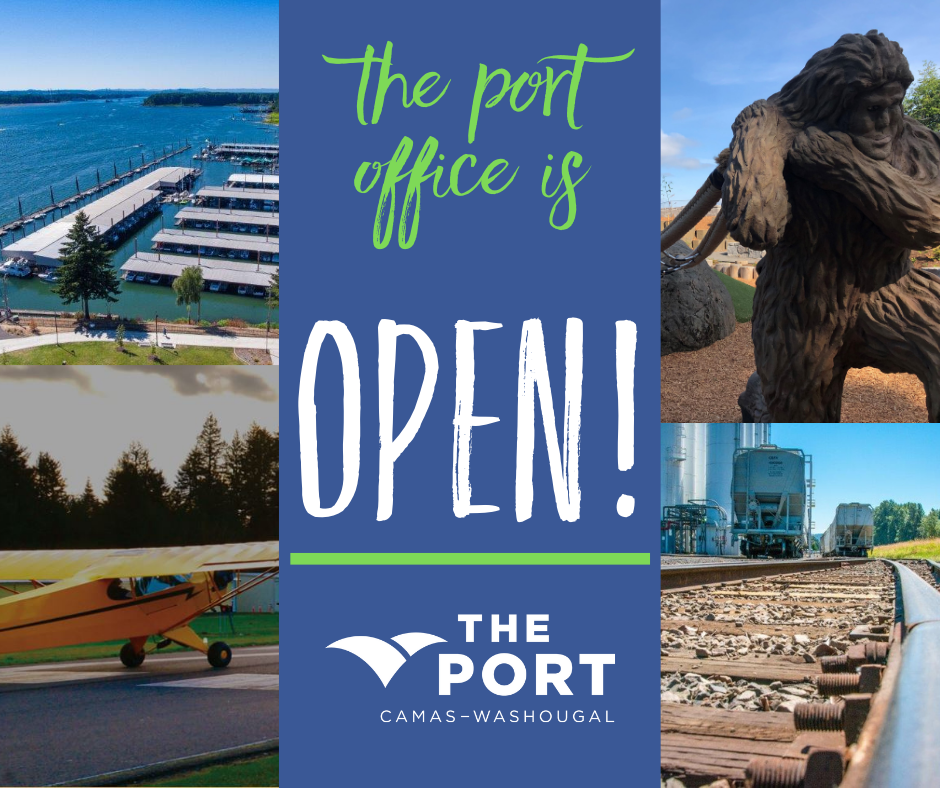 WASHOUGAL, WASHINGTON - April 22, 2021 - Grove Field Reopened