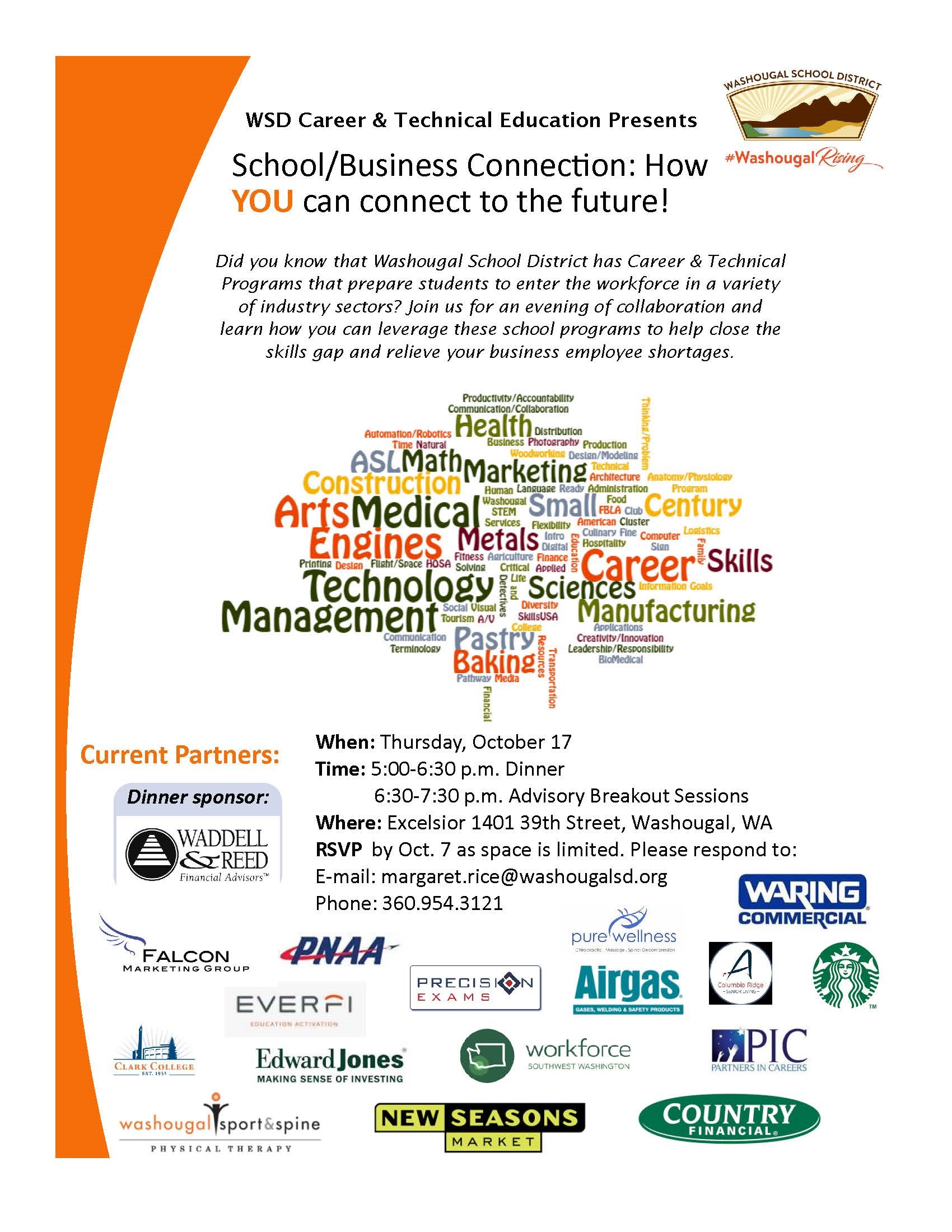 You are invited to participate in a School to Business Connections Event that the Washougal School District Career and Technical Education Department is putting on at the Excelsior building on October 17, 2019 starting at 5:00pm.
This event will help you learn more about the educational career preparation programs offered at the high school and ways you can connect with those programs to find potential employees.  Below is the flyer for your reference.  Dinner will be served, so if you plan to attend please RSVP to the email address on the flyer so they have an accurate headcount.
About the Port
The Port of Camas-Washougal strategically invests in developing vibrant business communities that offer a desirable quality of life for local residents. Located only 15 minutes from the Portland International Airport, Camas and Washougal boast waterfront property and spectacular views of the Gorge's protected natural landscape. Since 2008, the Port has experienced 87% growth with over 123,000 square feet of new buildings space opening to accommodate 19 new businesses in the Industrial Park. The Port's Opportunity Zone offers appealing tax incentives for investors. The Port is known for its diversity of operations and partnerships with local city government to accommodate business development. For more information, visit portcw.com. It's our nature to thrive.