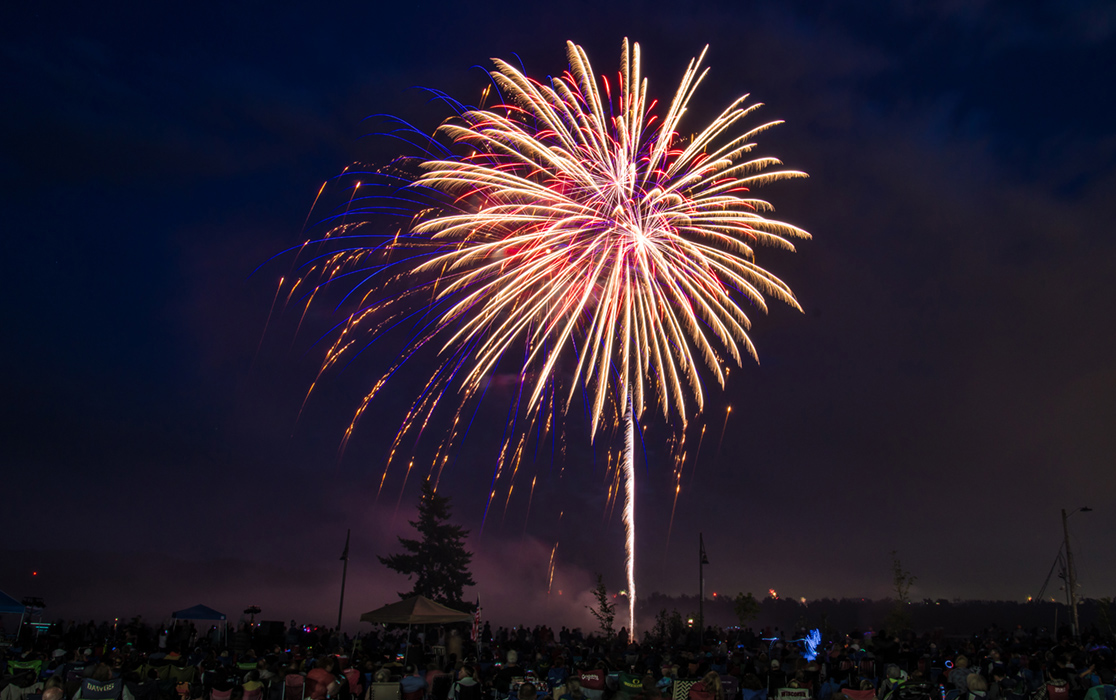 Washougal Wash. – June 10, 2019 – The Port of Camas-Washougal is pleased to announce the 2019 Port 4th of July Concert and Celebration at the Washougal Waterfront Park.  This year's concert lineup features some very talented artists mixing high energy folk-rock with some old-time rock and roll.  There will be food, frolic and fun with food carts and a beer garden.
Opener: The Junebugs
6-7:30pm
Headliner: 5 Guys Named Moe
8:30-10pm
**Fireworks begin at 10pm
Be sure to arrive early to park near the concert venue in the new Washougal Waterfront Park. There will be signs and personnel directing cars to the parking area.  Bring your family and friends and join us along the river as we celebrate our country's anniversary of the publication of the declaration of independence from Great Britain in 1776.  Presented in part by Columbia Credit Union.  Fireworks display possible thanks to The City of Washougal and Mark Marine.
Columbia Credit Union is the presenting sponsor for this year's event.  Columbia Credit Union has served the residents and businesses in Washington State and in the Oregon community of Clackamas, Marion, Multnomah, and Washington Counties for more than 65 years. They are known for their friendly staff, competitive rates and environmentally-minded services. Columbia is a long-time community favorite, serving nearly 100,000 members. In fact, more Clark County families choose Columbia than any other local financial institution.
If you have any questions, please contact Executive Assistant Yvette Winden at or 360-835-8098.
About the Port
The Port of Camas-Washougal makes strategic investments in parks and infrastructure to grow the local economy while preserving the quaint, small-town feel residents and visitors have come to love. 19 miles of trails connect Camas and Washougal to local waterways such as LaCamas Lake, Columbia River, and Washougal River. Expansive views, self-guided cultural tours, local shops, eateries, and an abundance of recreational amenities make the communities of Camas and Washougal an ideal destination for a weekend getaway.