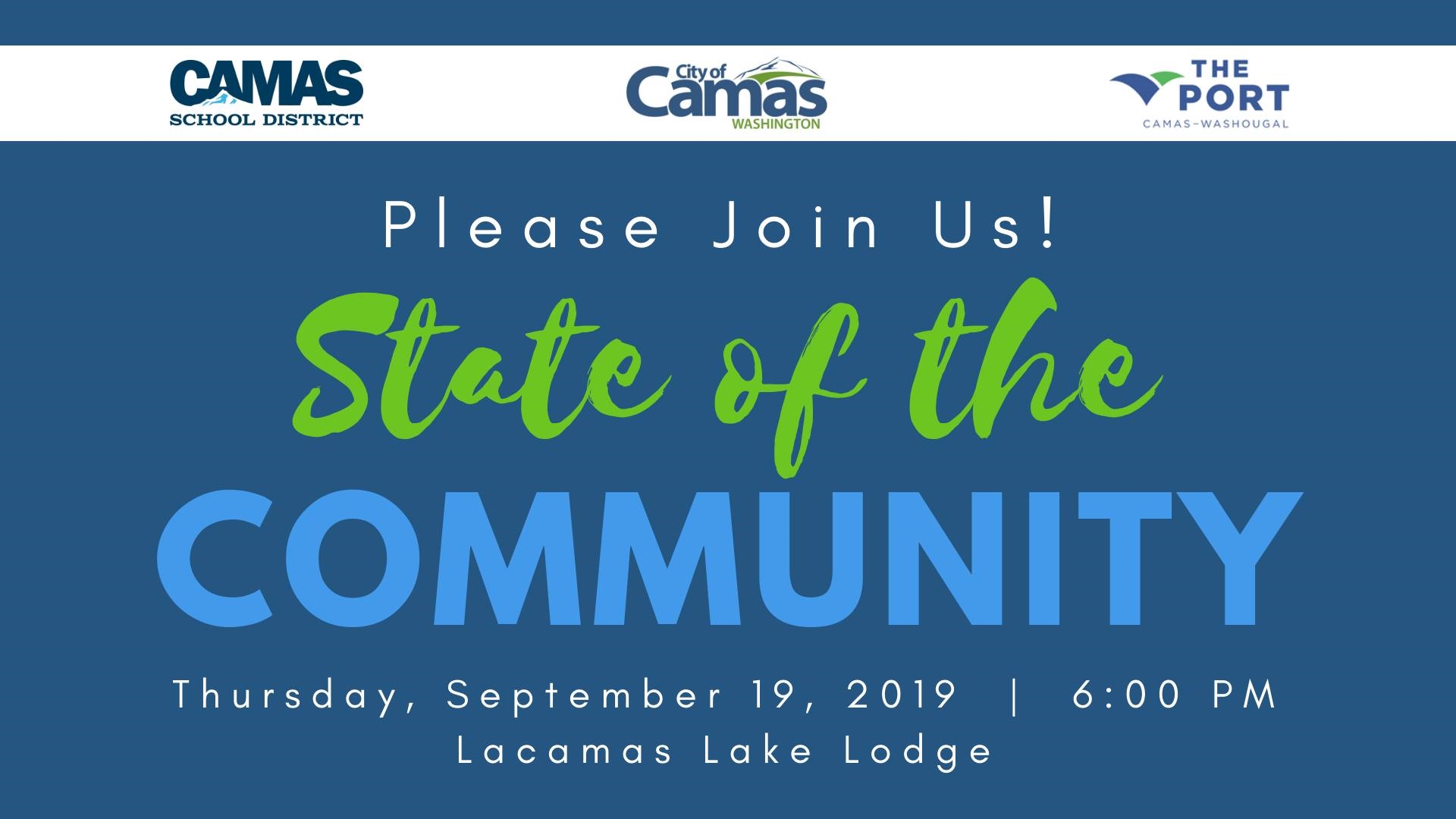 Washougal, Wash. – August 27, 2019 – The Port of Camas-Washougal would like to extend an invitation to the community to attend the annual State of the Community address on September 19, 2019.  You will hear from community leaders about the future of the City of Camas, Camas School District, and the Port of Camas-Washougal!
Please join us on Thursday, September 19, 2019 at Lacamas Lake Lodge at 227 NW Lake Road, Camas, WA 98607.  The community address will begin at 6:00 p.m.
About the Port
The Port of Camas-Washougal makes strategic investments in parks and infrastructure to grow the local economy while preserving the quaint, small-town feel residents and visitors have come to love. 19 miles of trails connect Camas and Washougal to local waterways such as LaCamas Lake, Columbia River, and Washougal River. Expansive views, self-guided cultural tours, local shops, eateries, and an abundance of recreational amenities make the communities of Camas and Washougal an ideal destination for a weekend getaway.