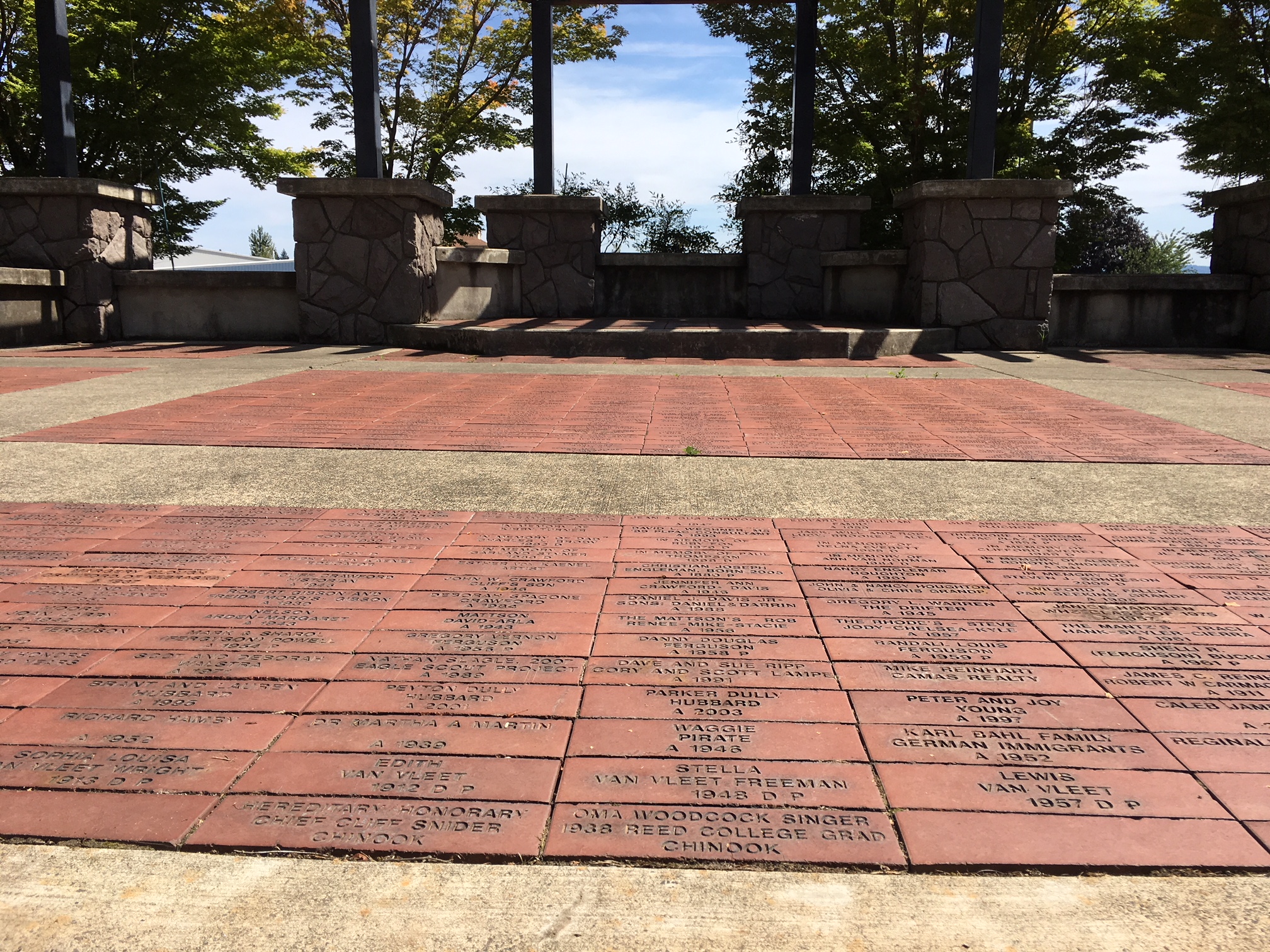 Washougal, Washington – August 19, 2019 – The deadline to help preserve and promote local history with an engraved brick is September 14, 2019.  Keep local history alive and celebrated by adding your family's engraved brick to those memorializing natives and early homesteaders that settled in Parker's Landing, Washougal and Camas.
Parker's Landing was the first American settlement in the state of Washington. David C. Parker traveled by wagon train across the Oregon Trail arriving in 1845. He planted potato seeds purchased from the British Hudson's Bay Company at Fort Vancouver and built a dock, called Parker's Ferry (later named Parker's Landing). Ferries traveling from The Dalles to Portland stop at today's Parker's Landing National Historic Site, which is a part of the Camas-Washougal Port and Marina Park.
Your engraved brick will be displayed at Parker's Landing National Historic Site or the adjacent Chinook Plaza near VanVleet Plaza.
Purchasing a tax-deductible engraved brick for $75 shows your love and support for your family and the city's rich history. The deadline for this year's brick engraving is September 14, 2019. You may download the form here.
Bricks hold up to 18 spaces, including the blank spaces between words, on two lines.
For example:    Engel Engelsen
Early Washougal
Email order or questions to phfbrickorders@gmail.com
Mail orders or donations to Parkersville Heritage Foundation, P.O. Box 567, Camas, WA 98607.
About the Port
The Port of Camas-Washougal makes strategic investments in parks and infrastructure to grow the local economy while preserving the quaint, small-town feel residents and visitors have come to love. 19 miles of trails connect Camas and Washougal to local waterways such as LaCamas Lake, Columbia River, and Washougal River. Expansive views, self-guided cultural tours, local shops, eateries, and an abundance of recreational amenities make the communities of Camas and Washougal an ideal destination for a weekend getaway.  For more information, visit portcw.com. It's our nature to explore.