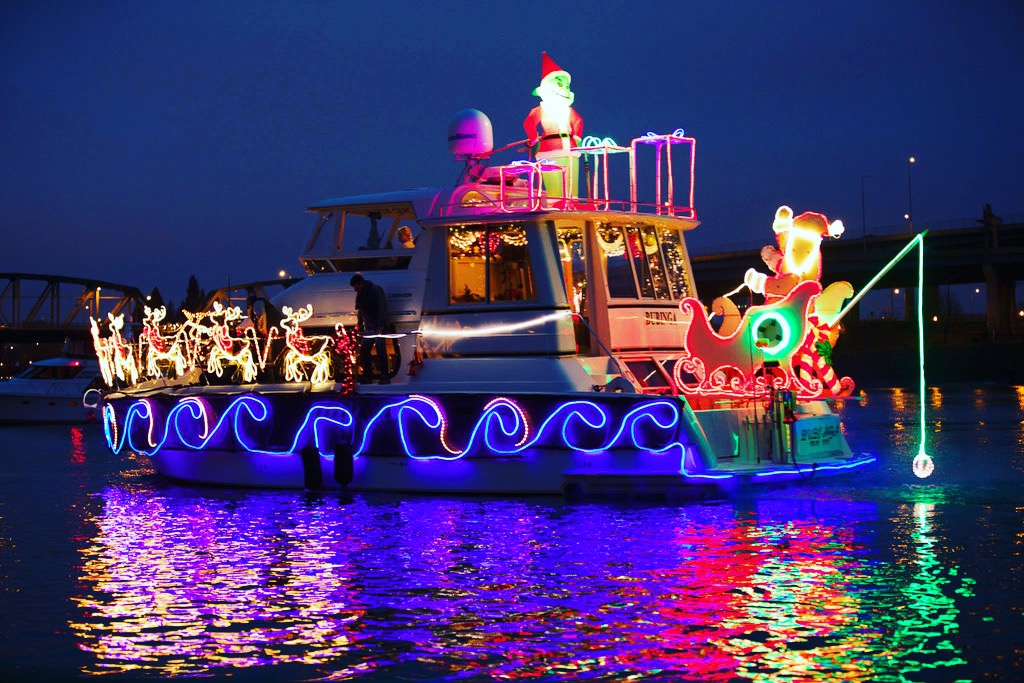 It's time once again for the Christmas ship parade on the Columbia River in front of the Parker's Landing Marina! The fleet will assemble in front of the marina and parade in the area for about an hour, starting at 6:00pm on Saturday, December 5th.
This year, due to COVID-19, The Port will not be hosting our indoor event, but there is plenty of outdoor space on shore to enjoy the parade. Please be sure to follow state guidelines for COVID-19 while enjoying the lights.
Stay safe and bundle up!