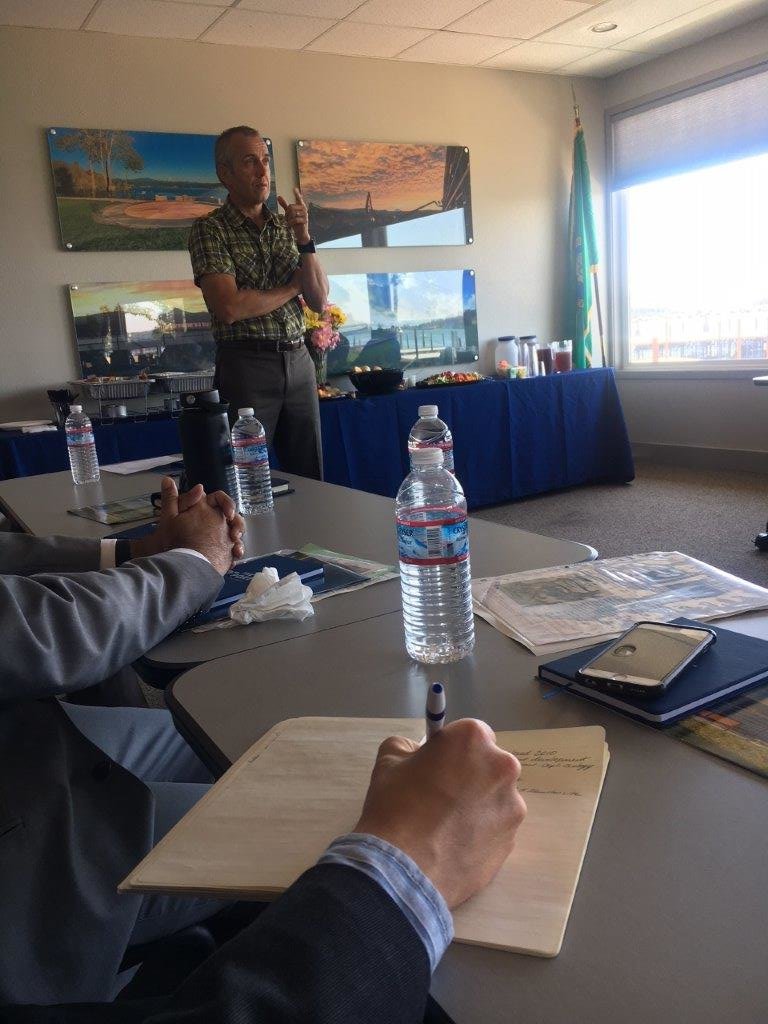 Washougal Wash. – June 1, 2018 – The Port of Camas-Washougal is pleased to extend an invitation to those interested in learning more about the Port, its' role as an economic driver, and the host of projects on the Port's agenda – both ongoing and planned.
"This is the perfect opportunity to chat with our local citizens and share what's happening at their port," remarked Executive Director David Ripp. "With construction of Building 18 in Steigerwald Commerce Center complete and C-Row and AP-1 complete at the airport, we are focusing on what's to come next on the waterfront. It's a very exciting time."
When: Wednesday, July 25 @ Noon
Where: Conference Room, Port Offices, 24 South A Street, Washougal WA 98671
What: Light lunch, a brief presentation, and informal conversation with Director Ripp
To reserve a seat, please contact Executive Assistant Yvette Winden at yvette@portcw.com or 360-835-8098. Lunch will be provided.