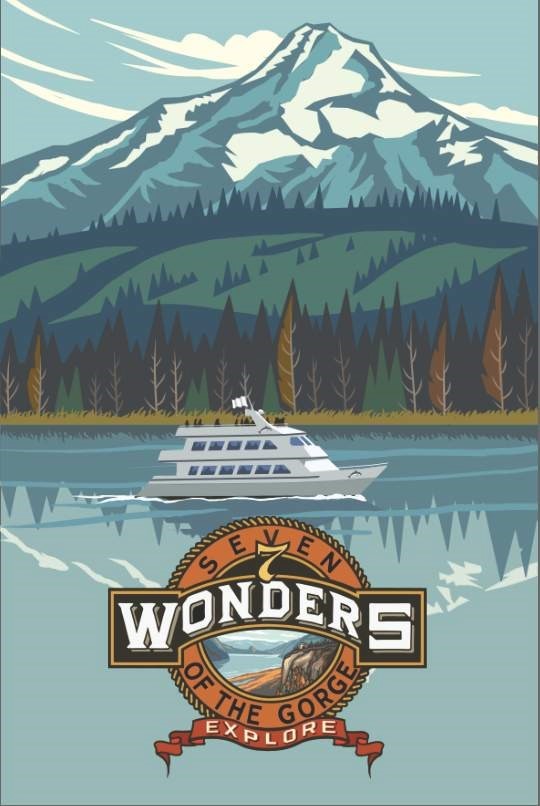 Dear Camas-Washougal Community,
We are sorry to announce the cancellation of the Seven Wonders of the Gorge cruise tours scheduled for this summer. The Port of Camas-Washougal was excited to partner with the Portland Spirit on this exciting new venture showcasing the natural beauty of the Columbia River Gorge. A dockage agreement was signed in late 2019 with the Portland Spirit for their Seven Wonders of the Gorge cruise tours to dock at Parker's Landing Marina during July and August of 2020. However, due to COVID-19, this year's cruise schedule has been cancelled. Although we are sad to miss out on this partnership in 2020, we are hopeful that this opportunity will be renewed in the future.
If you have any questions, please contact Sadie Hayes, Community Relations Specialist.
Stay safe, stay healthy.
Sincerely,
Sadie Hayes
Community Relations Specialist
360-335-3676
Sadie@PortCW.com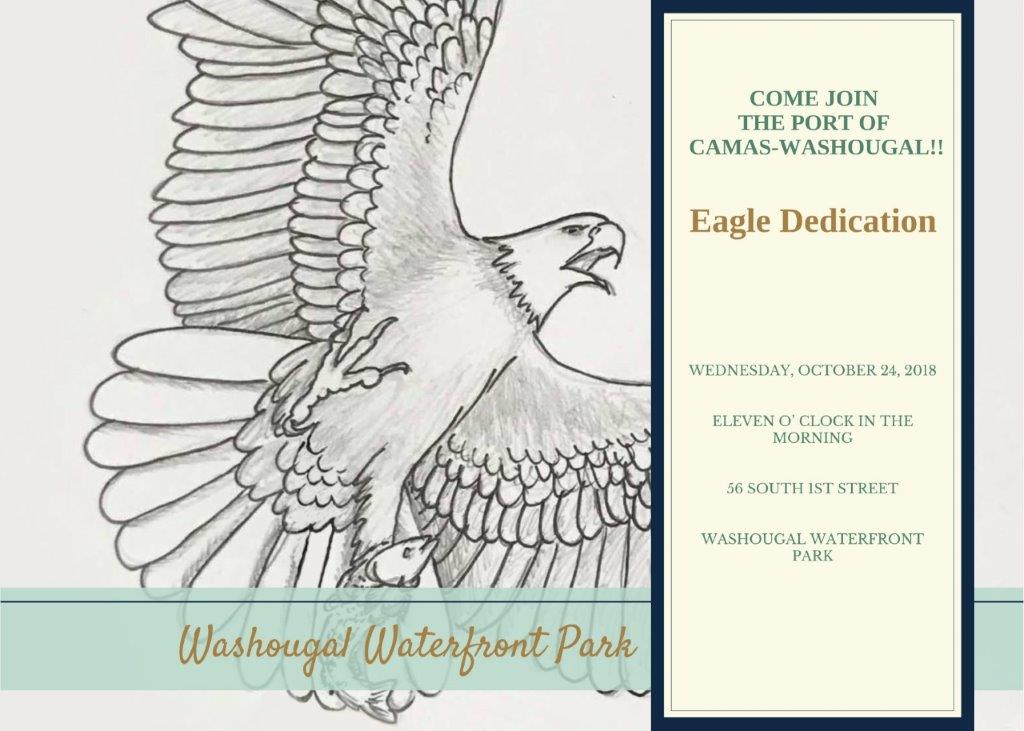 Washougal Wash. – October 8, 2018 – The Port of Camas-Washougal is pleased to invite the community to join us for the bronze eagle dedication ceremony. This stunning bronze statue, created by artist Heather Soderberg-Green, will be unveiled at the Washougal Waterfront Park at 56 South 1st Street, Washougal, WA 98671 on October 24, 2018.
David Ripp, Executive Director said,
We are very excited to bring to the community this beautiful bronze sculpture. Art is such an integral part of our community and its rich history.
The statue stands about 10 feet tall including the pedestal and is spectacularly realistic. The dedication ceremony will start at 11:00am. If you have any questions, feel free to call Yvette Winden, Executive Assistant, at (360) 835-2196 ext. 102