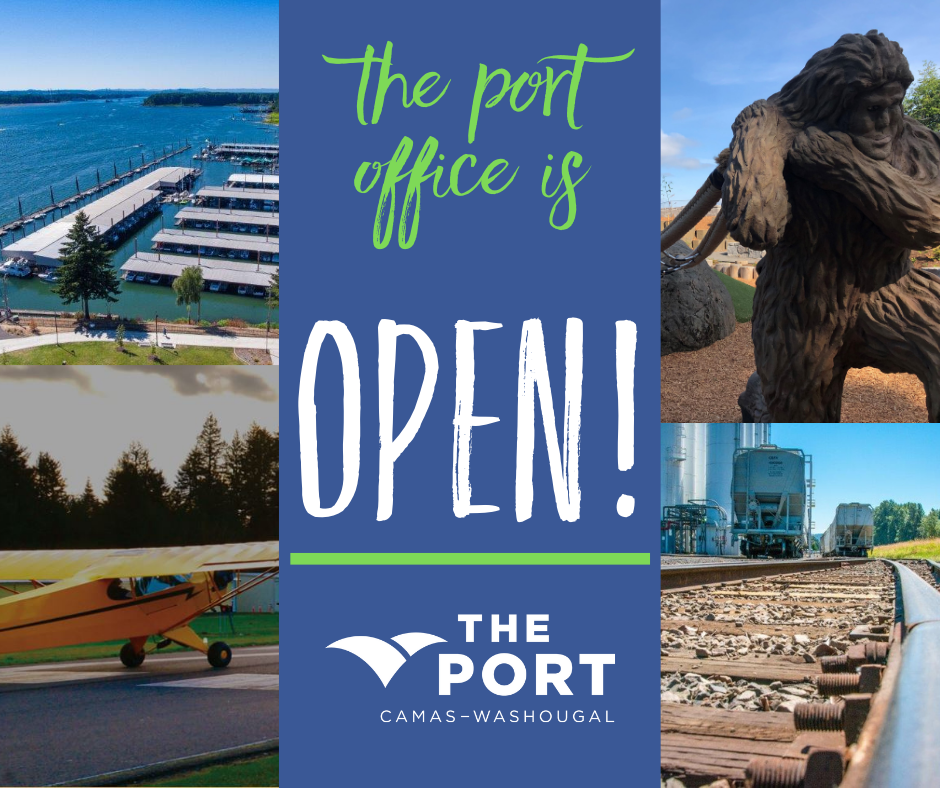 Hours of Operation
The Port of Camas-Washougal is open Monday, Tuesday, Thursday and Friday from 8:00am – 4:30pm, and Wednesday from 9:00am – 4:30pm. We are closed daily from 12:00pm – 1:00pm for lunch.
Please contact us for more information   (360) 835-2196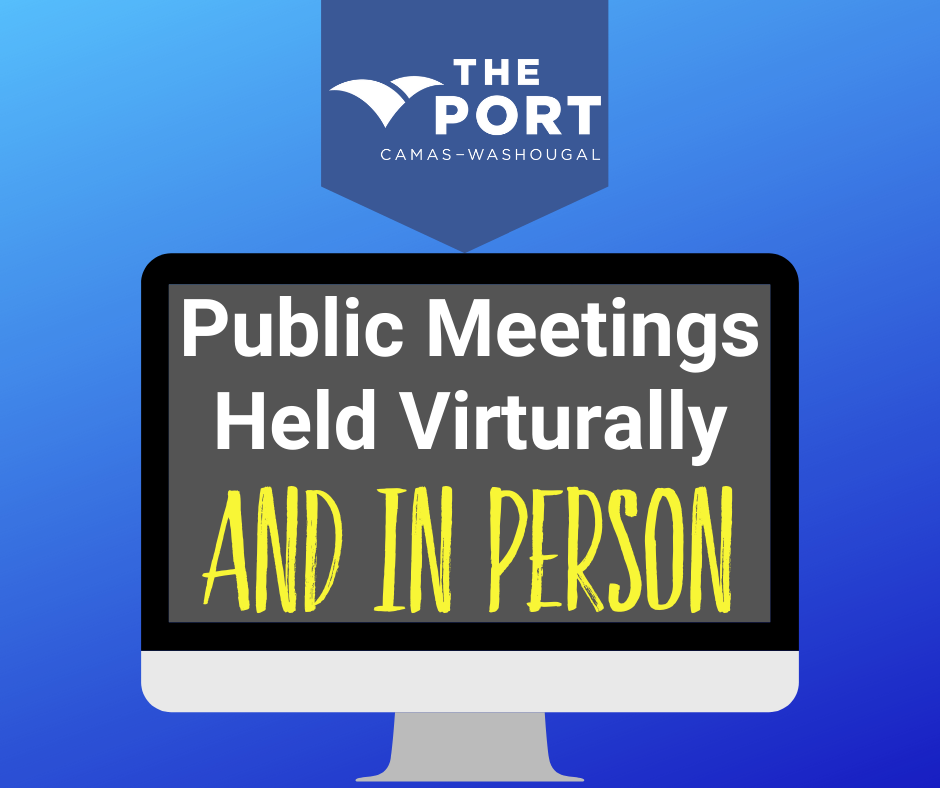 Public Meeting Information
All Commission Meetings will be available to the public in-person and by video conference.  Please check the Commission Calendar for meeting dates, times and conference links.
Waterfront Revitalization
The Port's goal in creating the Waterfront Vision and Master Plan was
to design for the future what could be a lively, walk-able place with
community gathering and character spaces, commercial, retail,
mixed use and residential uses.
Each year the Port Commission adopts a capital improvement budget that drives economic development, creates jobs, promotes commerce and provides recreational opportunities.
The founders of Grit Overland have a way of making you want to immediately pack your bag and sip a warm drink by a campfire. Dan, Jake, and Mark Dayley are not only building the next level of camper van, they happen to be some of the newest tenants in Building 20 in the Port's Industrial Park.
Want to start or grow your business at the Port? For information on available Port property for sale or lease, please contact the Director of Business Development & Real Estate, (360) 835-2196 ext. 114, or send an email.
2024 Launch Ramp Permits
Permits are available for purchase online or at the Port office.  Permit valid through December 31, 2024.
Please contact us for more information
(360) 835-2196
Our Business Communities
Currently, Port of Camas-Washougal maintains and grows the local business community through the development and maintenance of its 300-acre Industrial Park. This business district plays a major role in bringing new and expanding companies to the area, averaging a 100% occupancy rate, and providing the community with over 1,100 jobs and an average income of over $52,000.00.